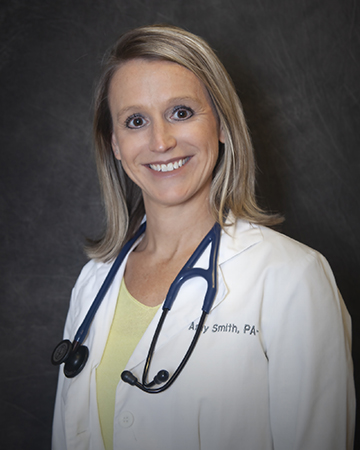 Amy Smith, a Physician Assistant, has more than thirteen years of experience. She has been part of the Hometown Health Clinic family for nearly five years. Receiving her Physician Assistant degree from Bethel University in 2007, Amy specializes in the areas of women's health, hypertension, diabetes, and liver disease, particularly chronic hepatitis C.
Education: Bethel University 2007
Experience: 13+ years
Interests: Married with an amazing 9-year-old daughter, Amy loves spending downtime with the family, reading, exercising, traveling, and shopping.
Why Medicine: Helping others, lots of interest in science, and she had the opportunity to work at her local hometown clinic when she was a teenager.