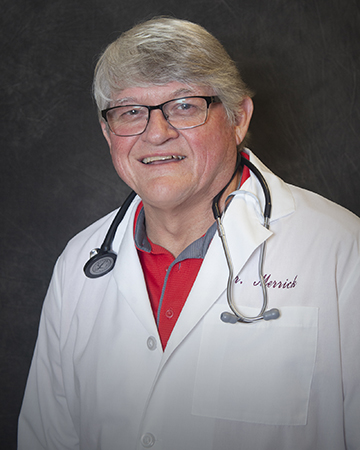 Since 2000, Dr. Bryan Merrick has been a practicing and managing partner at Hometown Health Clinic.
Graduating from the University of Tennessee at Memphis Medical School in 1981, Dr. Merrick has served in the medical community of Tennessee for over 40 years. Always a dedication to learning, Dr. Merrick has extensive experience and education in Internal Medicine.
Education: UTM Memphis, BS Chemistry, UTM Medical School Memphis
Additional Experience: Internal Medicine Baptist Memphis, Board Certified Internal Medicine
Interests: Camping, Boating, Razorback games, Time with family, Grandchildren
Why Medicine: He loves science and was intrigued by how the human body worked and wanted to improve lives and help people.