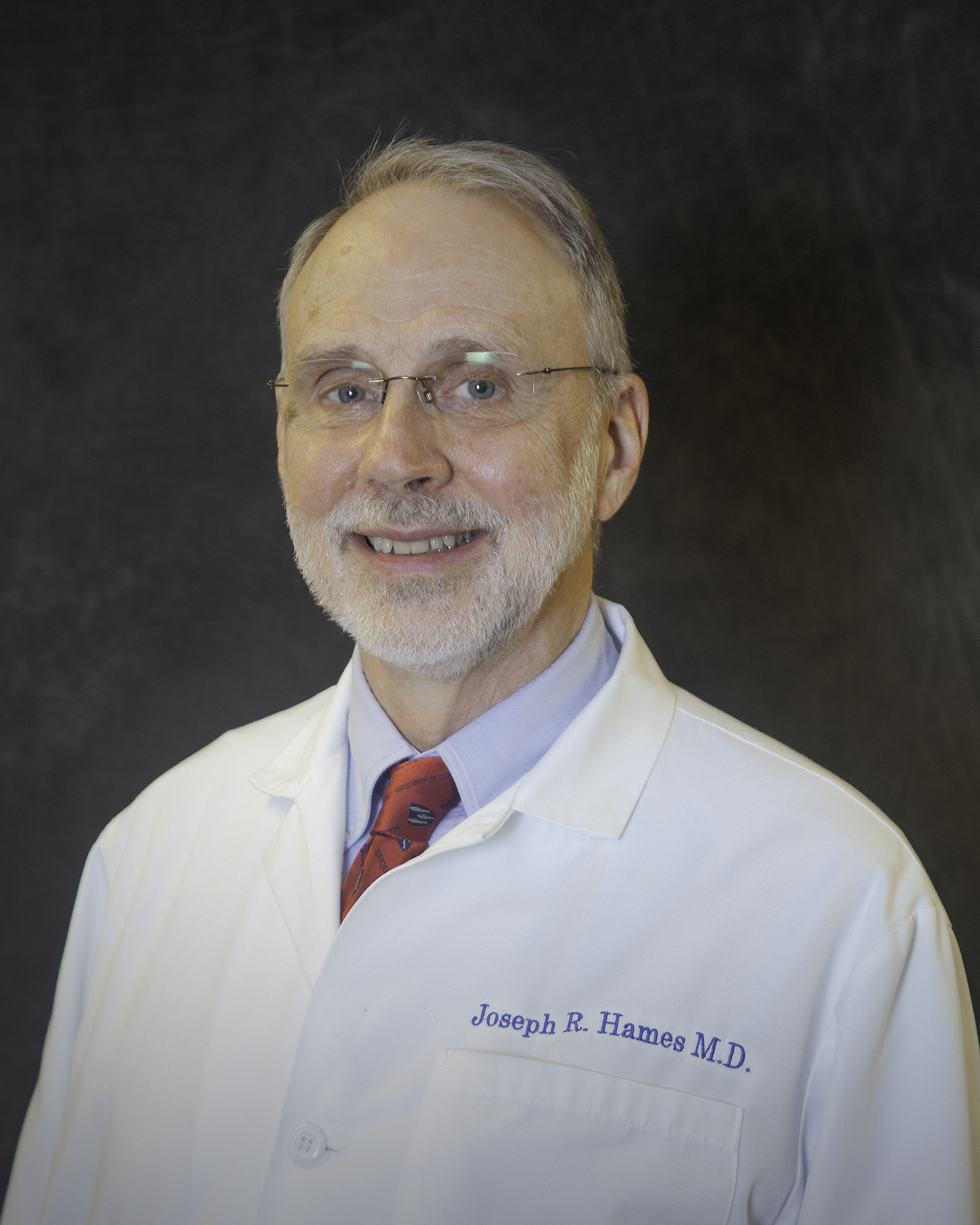 Dr. Joseph Hames, MD graduated from the University of South Carolina, School of Medicine in 1982. With almost 40 years of experience in medicine. Dr. Hames has academic and administrative oversight of the undergraduate Athletic Training and BSN programs as well as the graduate Physician Assistant program. He is an Associate Professor of Medicine and teaches Pharmacology to Physician Assistant students. Also, he is a provider in our Office Base Opioid Treatment (OBOT) program at the Hometown Health Clinic Main Campus.
Dr. Hames is an expert in handling the urgent and extremely dangerous conditions of the emergency room atmosphere. As a specialist in the ER, he is responsible for overseeing cases involving cardiac distress, trauma, fractures, lacerations, and other acute conditions. Dr. Hames has been specially trained as an emergency physician, practiced in making urgent, life-saving decisions to treat patients during a medical crisis.
Dr. Hames is not only an expert in Emergency Care but Family Medicine as well.
Education: University of South Carolina – 1982
Experience: 40 years