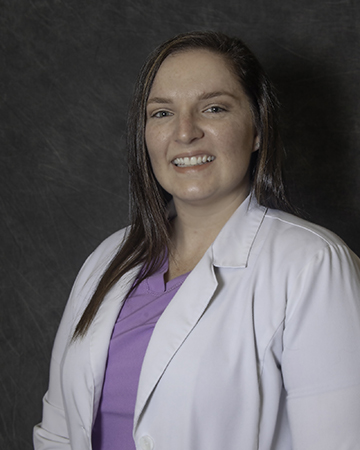 Most of our providers are proud residents of the area and that's no different for Keliea Winstead. She and her husband settled in McKenzie, TN with their three children. Keliea feels fortunate to be able to serve her own community as a Physician Assistant at Hometown Health Clinic.
Keliea's roots in the area run deep, going back to her time at Bethel University where she earned her bachelor's degree in Pre-Physician Assistant Studies. She even earned her master's degree in Physician Assistant Studies from Bethel University. Further showing her dedication to her hometown, she teaches Anatomy and Physiology as well as Medical Ethics to undergraduate students at her alma mater.
Serving as a PRN provider to all Hometown Health Clinic locations since 2016, Keliea has been able to stay involved with her patients' journeys to a healthier lifestyle.
Education: Bethel University – 2008-2012 – Bachelor's degree in Pre-Physician Assistant Studies, Bethel University Physician Assistant Program – 2014-2016 – Master's in Physician Assistant Studies
Experience: 5 years
Additional Experience: Associate Professor at Bethel University
Interests: Spending time with her husband and kids and, if it's warm enough, going to the lake.
Why Medicine: She became interested in becoming a provider after her son began seeing a PA. After many conversations with her, she decided to focus her studies on the medical field. She is now happy to work with her son's provider and continue to learn from her.