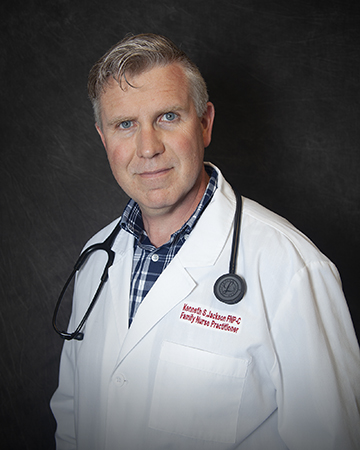 While some medical professionals know their path from the start, others don't discover their destiny until later like Scott Jackson. Originally a product development engineer in the rubber hose industry for a decade, Scott decided to make a change.
He already had a Bachelor of Science in Chemical Engineering from the University of Missouri-Rolla before making the jump to healthcare when he graduated in 2009 from Union University with his bachelor's in nursing. Just a few years later he was claiming his master's in nursing on the Nurse Practitioner track.
Since then, Scott has been specializing in Family Practice out of the Bruceton satellite clinic after originally joining the Hometown Health Clinic team in 2013. The Southeast Missouri transplant along with his wife and their five children enjoy spending time together, raising animals, and building things when they have the time.
Education: Union University – BS in Nursing – 2009, Union University – MS in Nursing/Nurse Practitioner Track – 2012
Additional Experience: BS in Chemical Engineering
Interests: Spending time with family, raising animals, and building things.