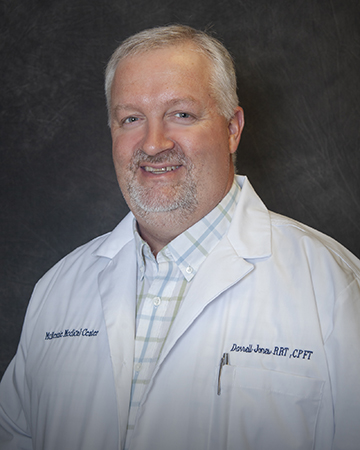 Darrell has been part of the medical community since 1993 when he graduated with his Associates in Respiratory Care Technology. Baptist Memorial Hospital of Union City recognized him as Respiratory Therapist of the Year during his employment there in 1996. Darrell is a Registered Respiratory Therapist and a Certified Pulmonary Function Technologist. In 2006, Darrell graduated from the University of Tennessee at Martin, having earned his Bachelor of Science.
Hometown Health Clinic is glad to have Darrell for the last 11 years as part of our medical team!
With a motto of "Live life with no regrets," Darrell enjoys outdoor sports hunting, fishing, and golfing. And, along with his wife Amy, and two children can be found attending church activities.
Education: UTM, JSCC – 1988-1992-1993
Experience: 29 years
Additional Experience: BMH Memphis, Med, Le Bonheur, St. Jude
Interests: Music, church, fishing, hunting
Why Medicine: When Darrell had Pneumonia, his respiratory therapist said, "You can make it through this." Darrell realized he could & felt inspired to become a respiratory therapist.